Are you looking for more than solo violin for your wedding? Look no further, because I can arrange a string duo (violin and cello), or another ensemble for your event.
Mrs. Lisl Doughton (pictured, right) is a Masters-level cellist from Boone, NC who often accompanies me at weddings and other events.
If you'd like a string trio (vioin, viola, and cello), or a piano quartet (piano, violin, viola, and cello), I can organize that too!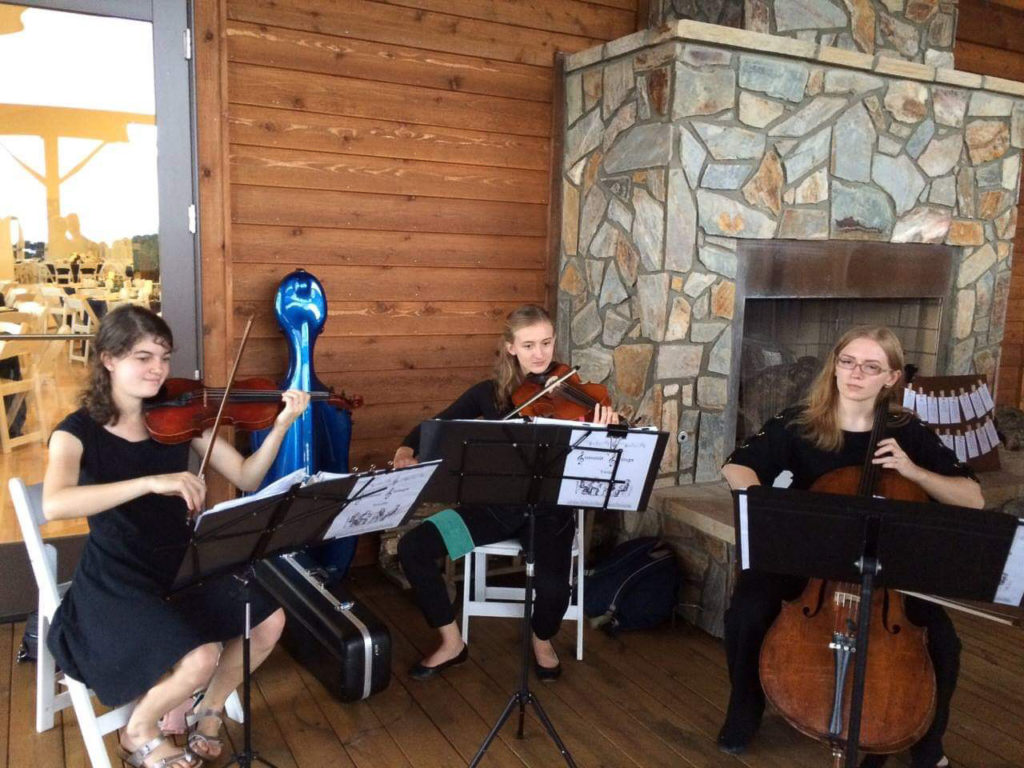 For more information about the different types of ensembles and their capabilities, please visit the Wedding FAQs page.